Enroll at Adams!
Posted on: June 1, 2023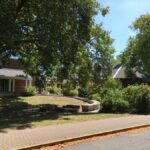 Hello prospective Adams families!
Spring is the easiest time to enroll your student in Seattle Public Schools. Enrollment is based on your home address- you can check if Adams will be your assigned school.
The enrollment process is entirely online and does require a few pieces of documentation, so make sure to gather them before you get started. You will need:
Parent/Guardian Photo ID/Passport
Two pieces of address verification (a complete list is available of the district website)
Student's Certification of Immunization Status
Student's Birth Certificate or Passport (only required for incoming kindergarten and first grade students)
Read more about the details and fill out the enrollment form.